The GAFM ® International Board of Standards is the Official Standards and Certifying Body for Professional Designations, Certifications, Charters, & Distinctions.
We are a TUV Accredited Certification Body that is ISO Certified for Quality and Training.
The Accreditation Commission recognizes the highest in graduate educational standards exclusively for Government Recognized Institutions. All certifications are issued direct from the USA.
This Database, Job Tools, Executive Articles, and proprietary information is only for Fellows who are registered with USA Board and Accreditation Council.
The International Board of Standards is working to maintain compliance with ISO 9001 and ISO 29990 Standards worldwide from our international standards headquarters in Europe and the USA.
"Going Global Every Day"
All Rights Reserved 1996-2015 International Board of Standards - Graduate Board of Management in alliance with the AAFM, AAPM, IMCB, IPMC, TJSL, AABFS, IFI, ITI, CEC, RSOF and others. AAFM American Academy of Financial Management - Handbooks and Web Content are Federally Copyrighted Materials which are owned by the Board of Standards USA and Protected by International Law and Treaties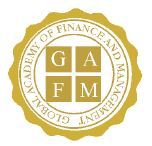 ®
Warning: The unauthorized reproduction or distribution of this copyrighted or trademarked work is illegal. Criminal copyright infringement, including infringement without monetary gain, is investigated by the FBI and is punishable by up to five years in federal prison and a fine of $250,000. Under WIPO and Paris Convention Treaties, laws apply internationally. See Terms
CONTACT US TO APPLY TO BE AN ACCREDITED CERTIFICATION PROVIDER OF PROFESSIONAL DESIGNATIONS to: alliance@internationalboardofstandards.com
We are the First Accredited Certification Board and Enforcement Body to require Government Backed and Accredited Program Exams and Education for Business Certification using ISO 29990 Training and ISO 9001 QMS Quality Certified Education Standards. Taking Certification and Accreditation Standards to and UnMatched Level Globally. Our credentialing programs utilize the highest standards by requiring accredited business school education and exams to be eligible for our certification. We are dedicated CHEA and ISO Quality Standards from our offices in Europe in concert with our Legal Team in the USA.
Our recommended educational program exams and courses represent the top 10% of the world's best accredited business schools and standards.
Members on the verification list are in the official US and International Database.
The IBS, GAFM ®, AAFM®, RSOF, AAPM®, NAMC/ IMCB and CEC work in conjunction with accredited programs worldwide. The Board of Standards also recognizes and approves education from the: AACSB, ACBSP, ABA, EQUIS, AABFS, IIFM, and American Academy Latin America.
CONTACT US TO APPLY TO BE AN ACCREDITED CERTIFICATION PROVIDER OF PROFESSIONAL DESIGNATIONS to: alliance@internationalboardofstandards.com
International Board of Standards
On this home page, you can:

•Learn about the best Double Accredited Business Schools such as AACSB, ACBSP, EQUIS and more.
• Learn about Quality Standards in Education such as ISO 29990 Certification and Accreditation.
• Learn about the Top Business Schools Top 10% in the world
• Learn about jobs and careers
• Obtain information on financial markets
• Login to update your profile
• News and Career Tools
• Management and Financial Tools
• Research from our Team